Kensington Expert Wireless Trackball
Review
productnumber K72359WW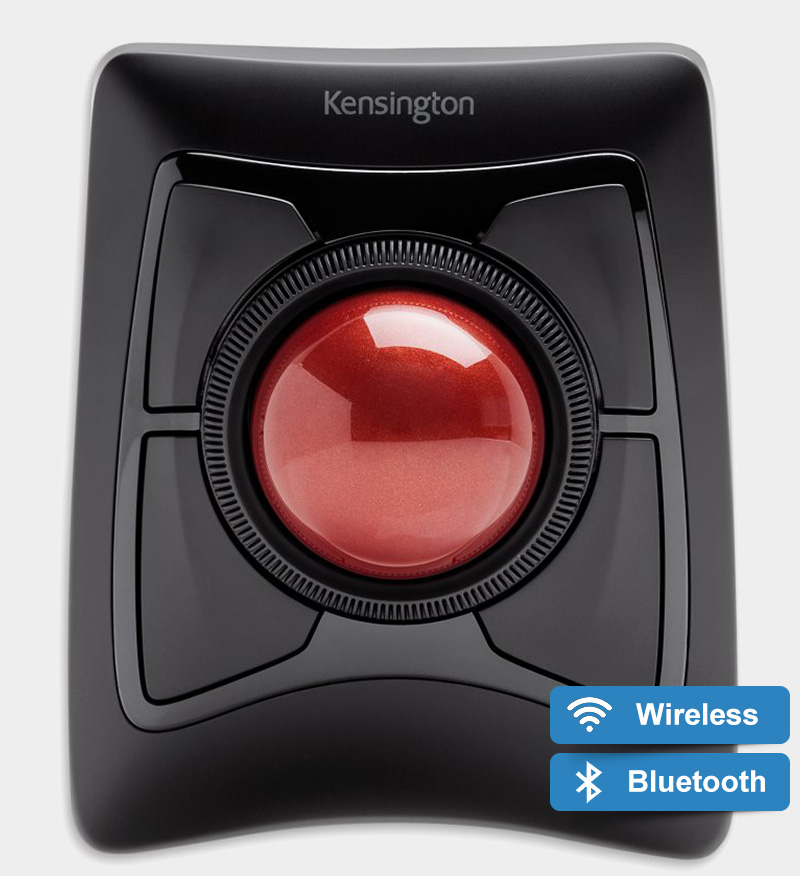 "This is as excellent as all say. Might be a little bigger than I expected, but even more functional!"



Read all reviews on Amazon.com
Full review of the Kensington Expert Wireless Trackball coming soon – I'm testing trackball now, stay tuned! Follow @TrackballMouse on Facebook for updates, or see features below.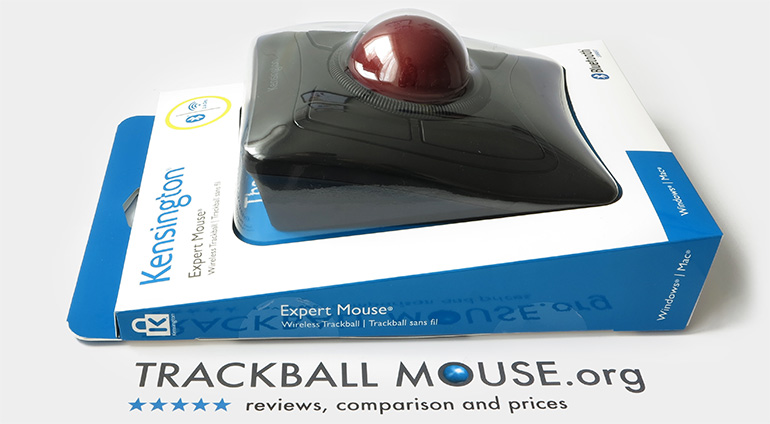 The Kensington Expert Wireless Trackball in the box
photo © TrackballMouse.org
Until I publish the review, take a look at the features of the Kensington Expert Wireless Trackball, the latest trackball on the market:
Dual Wireless Technology
Connect either via Bluetooth 4.0 LE (save a valuable USB port!) or through a 2.4GHz USB nano receiver
TrackballWorks Customization
The free downloadable TrackballWorks software gives you the ability to assign a wide variety of program functions to each of the 4 buttons, as well as adjusting cursor and scrolling speeds.
Note: for Apple Mac users, TrackballWorks customization is only available when you use the 2.4GHz USB receiver.
Scroll Ring and Large Ball
Two great features as seen on the wired Expert are back: the large ball (now in red), which provide great control and accuracy, and the scroll ring around the ball, allowing you to scroll easily using your ring finger.
Ambidextrous Design
The symmetrical design of the Expert trackball works equally well for both right-handed and left-handed users. (see all ambidextrous trackballs).
Detachable Wrist Rest
The Kensington Expert Wireless Trackball comes with a detachable, soft cushioning wrist rest. For some people, depending on their desk and chair situation or personal preference, this allows for a better hand position.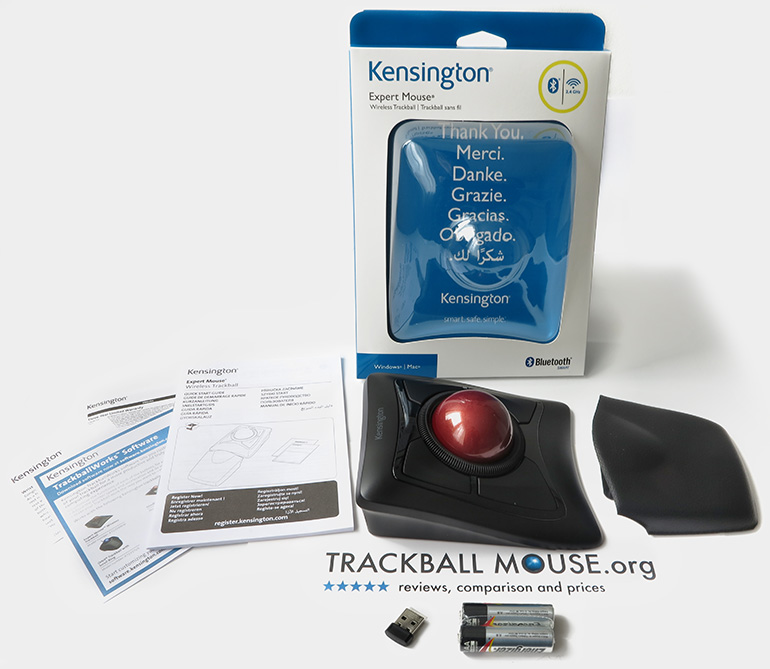 The Kensington Expert Wireless Trackball comes with a detachable wrist rest, two AA batteries and a wireless USB 2.4 GHz receiver
photo © TrackballMouse.org


Pros
Kensington Wireless Expert Trackball
Wireless: Bluetooth AND 2.4Ghz USB
The first Bluetooth trackball!
Large ball and scroll wheel
Cons
Some users have complained about build quality and scrollwheel