Kensington Orbit Trackball with Scroll Ring
Review
productnumber K72337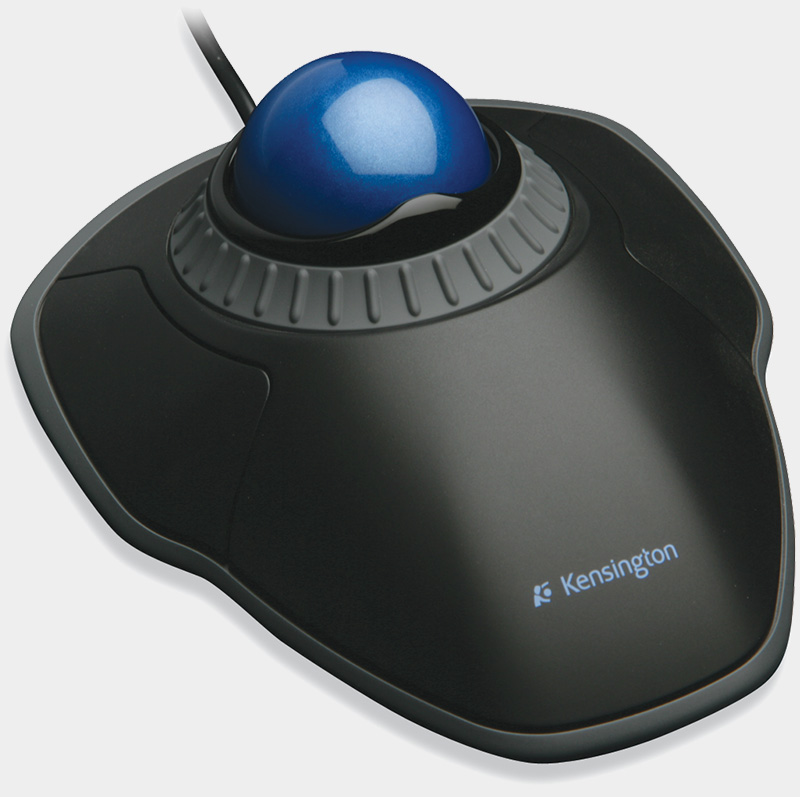 What owners say
This affordable Kensington Orbit With Scrollwheel is highly rated with 4.3 out of 5 stars on Amazon.com. People say it's the right size for both small and large hands, the scroll ring is great and that it is extremely good value for money.



Read all reviews on Amazon.com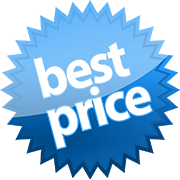 LOWEST PRICE:
$30.59 »
SUMMARY: The fantastic scroll ring around the trackball is Award Winning, the overall design of this Kensington Orbit Trackball with Scroll Ring takes some getting used to. But looks aside, it has completely won me over as one of the best trackballs currently available. Trackballing your way around the computer screen was never this smooth. Small, extremely light, brilliant layout of the buttons and ball, and very comfortable on the hand and fingers. With its very reasonable price, we think the Kensington Orbit Scrollwheel is without a doubt the Best Value trackball mouse option.
OUR VERDICT:

Read full review below
I wasn't expecting much of the Kensington Orbit trackball with Scroll Ring, but was positively surprised. On photos it doesn't look that impressive. When I opened the box, took out the device, and placed the blue, medium sized ball in the body I immediately felt that this is actually a nice device. The design is perfectly symmetric, so can be used by both left and right-handed users. The body is very small and low, and the ball is held in place by a shiny plastic ring. Around the ball there is a grey rubber ring that acts as the scroll ring. On each side of the body there are two large buttons. The materials are nice: solid plastic in a matte dark-grey, with the 'metallic' blue ball as a stark contrast sticking out on top.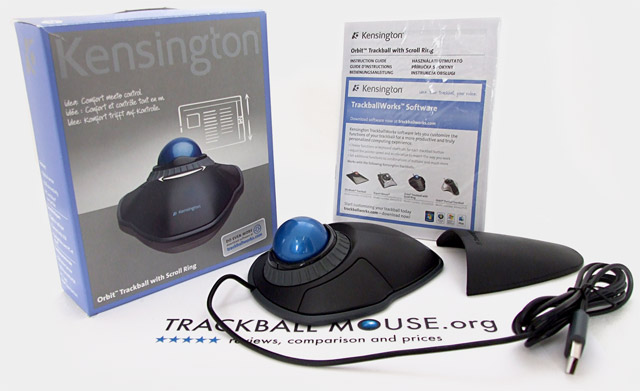 Like all modern trackball mice, this trackball immediately works without any driver installation when the typical Kensington USB plug is connected to my computer. Installing Kensington's TrackballWorks software (available for download on the Kensington website) is recommended though, since it gives you options to program the buttons and speed and direction of the scroll ring.
After using the Orbit for just a few minutes I was really impressed with the comfort and precision. Especially the scroll ring and trackball are both working very smoothly and are accurate.
Buttons
The buttons are large but compared to most trackballs are a bit too sturdy: it takes some pressure to click. I got used to it after a while, but if you're just switching to this trackball you will feel the difference.
With the TrackballWorks you can program each button, for example if you are left-handed and want the right-click on the left. As a bonus, you can program an action for when you press the left and right button at the same time, making this a hidden 'third button'.
Finger operated trackball
With this Kensington Orbit, you can use your thumb for the left-click, index and middle finger for the trackball, ring finger for the scroll ring and pinkie for the right-click – that is in my opinion a great set-up which allows for much speed and accuracy.
I prefer this kind of 'finger operated' trackball, but as I mention in other trackball reviews as well, this is a personal preference and if you are used to a thumb-operated trackball you might argue differently. If you have never used a trackball, I would recommend a finger-operated one (see the list of other finger-operated trackball here).
Ball
The Orbit with Scroll Ring has a medium sized ball: not as large as the Kensington Expert and SlimBlade, but bigger than the Kensington Orbit Optical. The ball is placed solidly in the device, and can easily be popped out for cleaning purposes. The ball is held in place by the body, so during transport or if you hold it upside down, the ball won't fall out.
Removable wrist rest
If you prefer extra support under your wrist, the Orbit comes with a removable wrist rest that can easily be attached or removed. This makes the overall length much bigger of course, but some people prefer the support. I personally never use these wrist rests (the Kensington Expert comes with one as well) but you should try it to see what works better for you.
Scroll Ring
According to Kensington this Orbit features an "Award winning" Scroll Ring, but we haven't been able to find out yet which award it won. The scroll ring is extremely comfortable and good, so it wouldn't surprise me if this Orbit trackball scroll ring actually won a prize. The large rubber ring has a grip similar to the continuous tracks of a tracked vehicle. The ring rolls very smoothly without much resistance or sound and it is very easy to control the webpage or document's vertical position that you are browsing.
Conclusion
| | | |
| --- | --- | --- |
| | 4.0 / 5 | |
Fantastic scrolling, nice layout of the buttons and trackball, finger-operated trackball: I really love this little Kensington Orbit with Scroll Ring. It looks like a shy little brother of the much more impressive and large Expert and SlimBlade, but actually is very smart and probably better for people with smaller hands. But even my large hands and long fingers are very comfortably placed on the body of this trackball. With its small size it will fit on any desk and because it doesn't have to move (like all trackballs) you will save a huge amount of desk space compared to a mouse.
It only has two buttons, which in Trackball-land is not many, but most people don't need more than 2 buttons anyway, especially if you are not a professional or heavy user.
In short: surprisingly good trackball, and great value for money, I recommend the Kensington Orbit with Scroll Ring as the number 1 choice for new trackball users and anyone else who wants a great trackball.


Pros
Kensington Orbit Trackball with Scrollwheel
Great click-free scroll ring allows fast, easy scrolling of web pages and documents
Two customizable buttons with Kensington TrackballWorks software
Ambidextrous design for left or right-handed users
Detachable wrist rest cradles hand in comfort
Wired 150cm USB cable provides reliability and avoids need for batteries
Cons