Logitech Cordless TrackMan Wheel
Review
productnumber 904371-0914



Full review coming soon.
Do you own this trackball? Write a comment below with your experiences!
Logitech recently replaced this Logitech Cordless Trackman Wheel with the new wireless M570, but it's still available on eBay. The Logitech Cordless Trackman Wheel is slightly bigger than the M570 and only has two buttons (and a clickable scrollwheel) while the M570 has four buttons (plus the clickable scrollwheel). Compare the models below: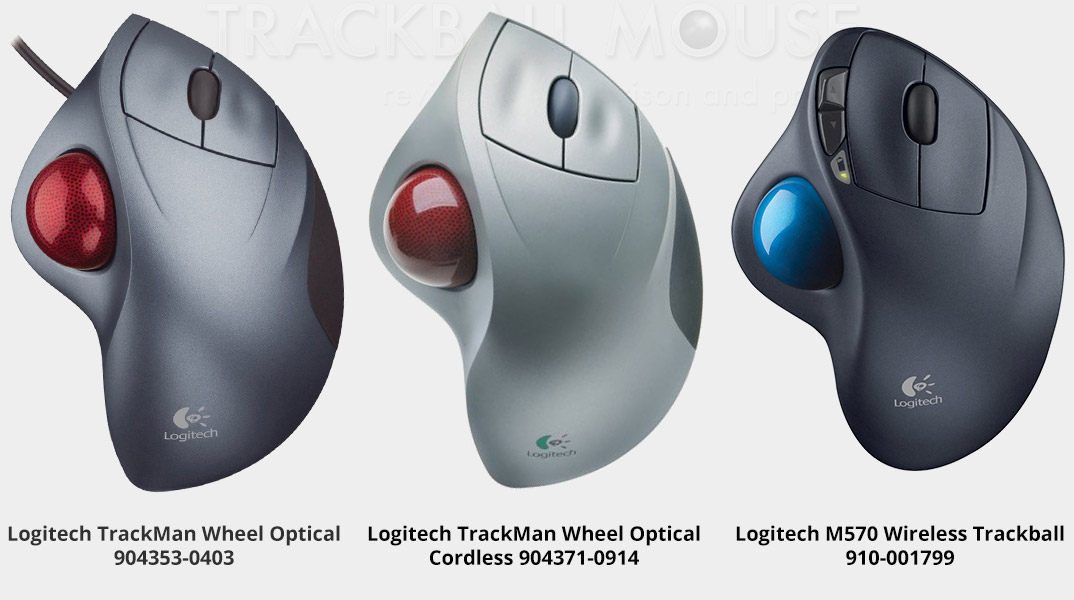 The Logitech Cordless Trackman Wheel and the wired version Logitech Trackman Wheel Optical are popular models among thumb-operated trackballs. Get yours fast while supplies still last, or check out the Logitech M570 Wireless Trackball.


Pros
Logitech Cordless TrackMan Wheel
Wireless
Sculpted shape supports your hand
Scroll wheel
Cons
Only two buttons, but for most people that is enough.
Wireless receiver quite big